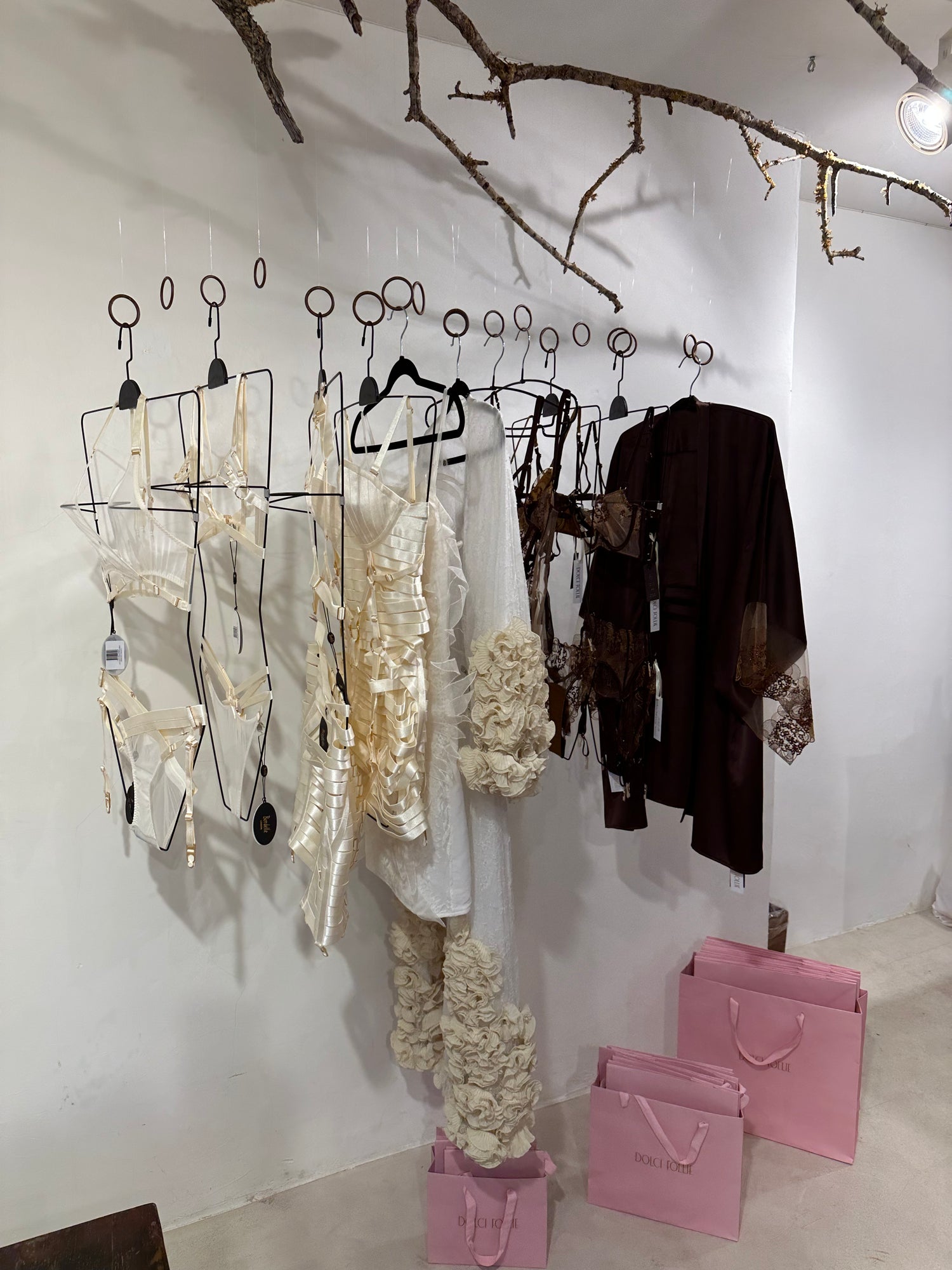 About Dolci Follie
Dolci Follie is nothing short of a luxury lingerie lover's heaven. It is perfect for perusing through the finest selection from the very best international, recognised and exclusive luxury brands from the UK, Italy and France, such as Bordelle, Fleur of England, Something Wicked and many more. And for you Gentlemen, we are here to give expert tips on how to choose the perfect Dolci gift to surprise, delight and impress.
After six years of being based in Notting Hill, Dolci Follie has moved to Ibiza and online but still provides an amazing offering and first class customer service.
Discovering Dolci Follie
We're constantly updating the range of products to bring you the best selection of lingerie, beachwear and accessories available from our designers. Why not follow us on Facebook, Twitter and Pinterest to get the latest news.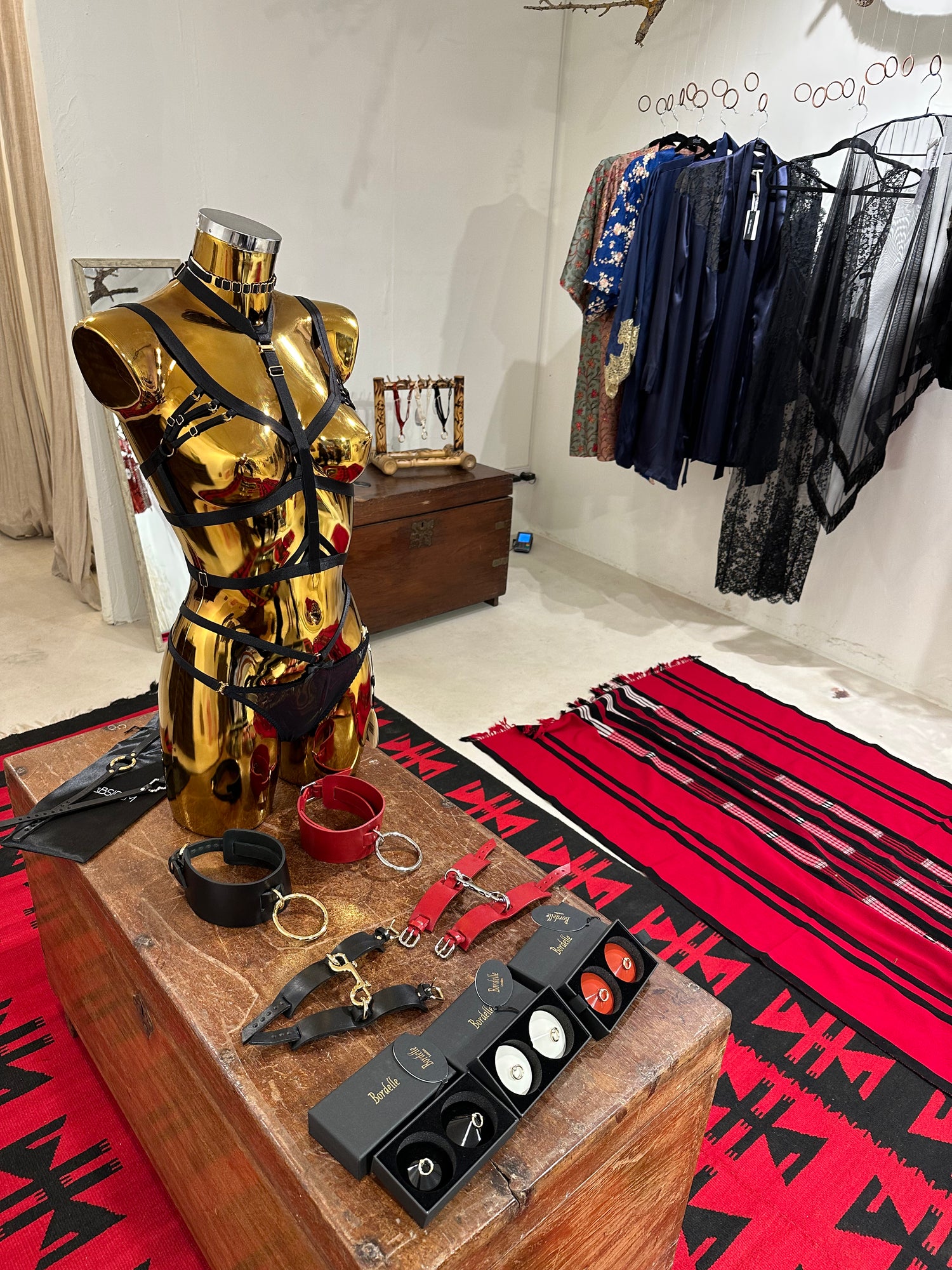 Our Story
Born in Italy and moved to the UK in 1998, Simona, skilled at working with numbers in her job as an accountant, and an expert at customer service thanks to her experience in the tourism industry, steadily gained the desire to open her very own luxury lingerie boutique.
Being a self-confessed lingerie shopaholic, lingerie had always been a passion of hers and after years of being a dedicated customer to a number of lingerie stores, she felt one very important thing was missing from her shopping experience. Yes, that little extra TLC that we women and loyal customers all crave. The recognition, genuine personal touch and informative help we need to find that perfect piece of lingerie to make us feel even more confident, seductive and simply beautiful.
That's when Dolci Follie was born.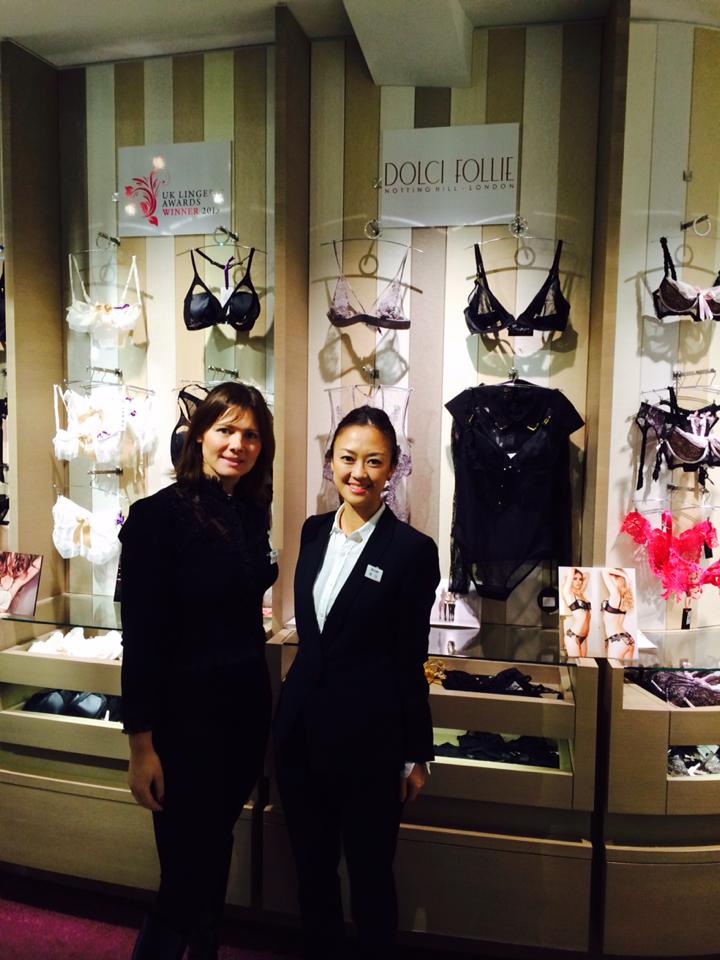 For 6 years Dolci Follie operated from our exclusive Notting Hill boutique in London, during this time Dolci Follie won best independent retailer of the years two years consecutively. Known for our love of lingerie and stocking the best luxury lingerie brands, we had numerous events and parties to showcase our collections.
Following the success of the london store Dolci Follie launched a pop-up in Shinjuku branch of Japan's top department store Isetan, this gave us a chance to show our brands to a global audience.
For the past 2 years we spent time in Italy before moving to Ibiza where we have opened a pop-up store in the heart of Ibiza. Visit the store and come and discover the Dolci Follie collections.